Labour and SNP both desperate to prevent Conservative crackdown on workers' rights from taking effect in Scotland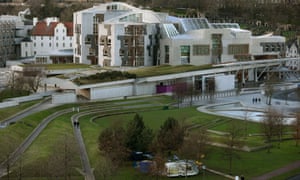 Labour MSPs are attempting to use procedural measures to stop the bill from becoming law in Scotland. Photograph: Andrew Milligan/PA
Thursday 14 January 2016 18.38 GMTLast modified on Thursday 14 January 201
Scottish
Labour
has asked the Holyrood parliament to change its standing orders to allow MSPs to block Westminster's trade union bill.
It is the latest in a series of procedural attempts by both the Scottish National party and Scottish Labour to stop the bill, which has been described as the biggest
crackdown on workers' rights
for 30 years, from being applied in Scotland.
The Labour MSP Mary Fee has written to Stewart Stevenson, convener of the the standards, procedures and petitions committee, asking him to consider an immediate change to the Scottish parliament's standing orders.
The change would allow any MSP to bring a motion seeking the consent of the Holyrood chamber to treat a Westminster bill as relevant for the purposes of the Sewel convention. This convention says that Westminster should not legislate on a matter which is normally devolved unless Holyrood has given its consent.
The move comes a month after Tricia Marwick, Holyrood's presiding officer – the equivalent of speaker – ruled that the tests for relevance were not met by the trade union bill.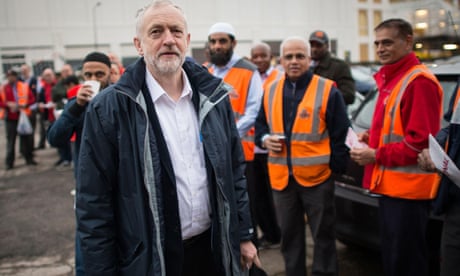 Tories undermining Labour funding with 'partisan' trade union bill
Read more
But Marwick rejected the argument that the bill would have an impact on devolved functions and that legislative consent should therefore be required. She noted that it was the first time an attempt had been made to lodge such a memorandum without the agreement of both parliaments. Marwick ruled that the tests for relevance were not met and so the requirement for Holyrood's consent via a legislative consent motion, or
Sewel motion
, was not triggered.
Submitting her letter on Thursday afternoon, Fee wrote: "As you will be aware there has been considerable interest and scrutiny regarding the UK government's proposed trades union bill and its impact on devolved nations, in particular the responsibility for public sector workers.
"Whilst the UK government have decided not to consult appropriately with the Scottish government on the consequences of this bill, the Scottish government's decision to seek a legislative consent motion on the issue suggests they too have sufficient legal advice to the contrary.
"Unfortunately the wishes of the government – which there is widespread support in the parliament for – on the matter were blocked by the presiding officer."
It is understood that Jeremy Corbyn will reiterate his fierce opposition to the bill when he addresses Unite Scotland's first policy conference on Saturday in Glasgow.
As he promised when he became Labour leader, Corbyn is visiting
Scotland
– where the party faces a dominant SNP in May's Holyrood elections – on a monthly basis. Delegates will also hear from the Scottish Labour leader, Kezia Dugdale, and the SNP leader and first minister, Nicola Sturgeon.
Unite's Scottish secretary Pat Rafferty said: "We are determined to develop a distinctly Scottish campaigning agenda because Scotland needs a strong trade union that will stand up for workers' livelihoods and rights, working with the Scottish government and our MSPs when we can but holding them to account when we must."