Conservative MP
David Davis said
it was like something out of "Franco's Spain." Leading human rights groups called it "a major attack on civil liberties". Vince Cable
described it as
"vindictive," "ideological" and "provocative". Business associations warned it could have "unintended consequences".
These criticisms have been levelled at the
trade union bill
introduced by this government, which had its second reading on Monday. The bill is a broad-ranging, remarkably unabashed assault on the rights of working people that goes way beyond anything Thatcher attempted in the 1980s. Ironically, given that the entire thing is an ideological curbing of our freedoms, business secretary
Sajid Javid
justified it as a necessary guard against "militants". Physician, heal thyself.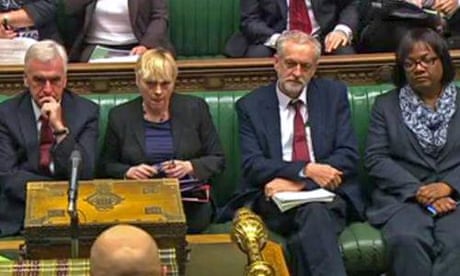 Labour's Angela Eagle condemns 'draconian' trade union bill
Perhaps one of the most sinister, baffling, and least-discussed elements of the bill is the decision to give excessive new powers to the Certification Officer (CO), the government regulator for trade unions and employers' associations. As Frances O'Grady, general secretary of
the TUC
, puts it, the CO will become "investigator, judge and jury of trade union activity". And unions themselves will be made to pay for these new investigations through a levy.
The bill gives the officer the ability to investigate a trade union simply because he or she wants to. The CO is also expected to receive detailed administrative information on industrial disputes and political expenditure, and it's not unreasonable to suspect this has been introduced at least in part to cripple unions with bureaucracy.
Next time you pick your kids up from school, ask yourself if their teachers need to wear armbands identifying themselves
This is in addition to the fact that there will be new "picket supervisors" expected to wear armbands showing that they have been given permission to go on strike. If the CO decides a trade union has breached these new rules the union can be fined up to £20,000 a time.
Next time you pick your kids up from school, ask yourself if their teachers are so untrustworthy that they need to wear armbands identifying themselves.
The CO will also have unprecedented powers to access and remove union records – and nothing like this has ever been a part of modern British labour relations. The government insists this egregious snooping is necessary to ensure that
trade unions
are not using their resources for sedition.
But union members in the
construction industry
might remember the UK's murky history of monitoring trade unionists after thousands of ordinary workers were blacklisted and left unemployed for decades after committing such appalling crimes as informing their employers of health and safety risks. The blacklisting scandal totally broke down the relationship between the construction industry and its workers. Why the government wants to repeat that risk (or go even further) is anybody's guess.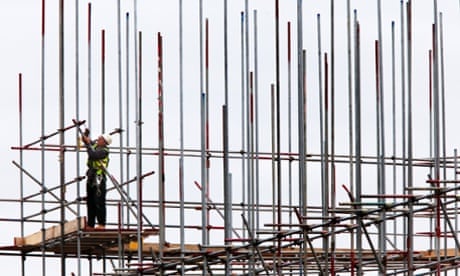 MPs slam construction firms over compensation for blacklisted workers
Then there are the other elements of the bill, from allowing employers to hire agency workers to cover striking workers (something temping agencies have opposed), to imposing 50% turnout thresholds on strike votes (while denying unions the ability to ballot members by phone or email). Does anybody really think this is a productive and democratic way of engaging with a civil society organisation consisting of 6 million people?
During the second reading of the bill, many Conservative MPs stood up to voice concerns. But the prospect of them voting against it and giving
Jeremy Corbyn
the chance to claim it as an early victory is slim indeed.
Protecting workers' rights within the EU
Letters: The European referendum will offer the electorate a wholly inadequate, even improper, choice, between staying in on the Tories' terms or quitting
As it makes its illiberal way through parliament, I'll be thinking of the group of young people I saw addressing
TUC
conference this week. Mostly female, and many BME; they were sharing their experience of fighting for a living wage while working for a cinema. "At one point the management was serving people popcorn", one told the delegates. "They put barriers up so we couldn't picket near the building. They were afraid what we were doing would catch on." Those people are the ones who will be affected by a bill like this – and maybe you too, eventually.